Even though Calgary has a record housing start in 2022, supply isn't keeping pace with demand.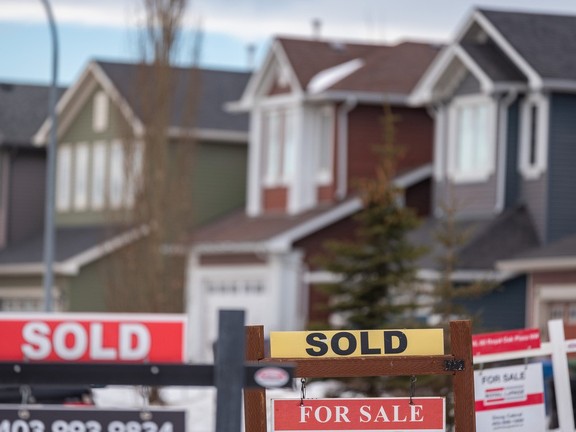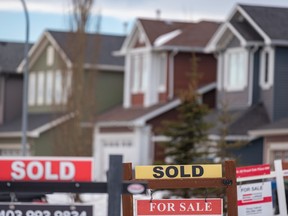 Reviews and recommendations are unbiased and products are independently selected. Postmedia may earn an affiliate commission from purchases made through links on this page.
Article content
Calgary's real estate market is struggling to keep pace with demand as inventories fall to near-record lows, and new home builds continue to face challenging conditions for labor and materials.
Article content
"The whole region is suffering from a lack of supply," says Tim Jones, associate broker and realtor at Re/Max Complete Realty in Calgary.
Article content
Calgary Real Estate Board statistics for April show inventory fell more than a third from the same period last year, leading to just over one month's supply to meet current demand.
Overall, supply in the resale market is as low as it has ever been in recent history, which typically averages about three months, CREB numbers show.
All told, there were 3,238 units of inventory in April, CREB recently reported. That is the second lowest figure on record since 2006.
The tight conditions have helped push prices up again. In fact, the city saw a new all-time high benchmark of $550,800 set in April, surpassing the high watermark reached last spring.
Jones adding new home builds in the province is a key piece of the solution to solve the shortage of housing in markets like Calgary.
But growth has apparently not kept pace with other provinces like British Columbia and Saskatchewan.
"You hear that the lack of activity has to do with labor and material shortages, but that should apply in Saskatchewan and BC, too."
Article content
He further points to Canada Mortgage and Housing Corp. figures for the first three months of 2023, showing starts were down modestly (0.2 per cent) from the same period in 2022. In contrast, starts were up nearly 75 per cent in BC and about 40 per cent in Saskatchewan.
"Why are we struggling when other provinces are able to create more supply?" Jones asks.
Building new homes in the current environment is indeed challenging, says the head of the organization representing home builders in Calgary. But home affordability remains reasonable in the region, in part because the home-building industry is creating additional supply near record levels.
"Housing prices were flat in the most recent quarter," says Brian Hahn, chief executive officer of BILD Calgary Region.
He cites data from a recent CREB report to illustrate his point.
It found prices gained about two per cent, less than the rate of inflation, in the first three months of 2023 versus the same period last year.
Still, labor shortages continue, although material supply shortages are abating from their peak during the pandemic, he adds.
Article content
With respect to comparing Alberta starts to other provinces, Hahn notes 2022 was a banner year for starts in the province. Calgary alone saw a record 17,306 starts in 2022, CMHC numbers show.
What's more, this year saw a lull in activity in the first three months, partly due to higher borrowing costs.
"But we're working with policymakers to bring on land supply as much as we can," Hahn said, noting the expectation is for homes to start picking up in the coming months.
It's not just builders facing labor shortages. The City of Calgary struggles with the same issue, he adds.
Yet demand remains the biggest challenge due to record migration. Calgary saw an all-time high of 45,250 people arrive in the city between July 2021 to 2022. The municipal government, in turn, issued 14,000 new home permits last year, the highest figure since 2014. It also approved eight new communities, adding about 12,500 additional new homes, says City of Calgary spokesperson Sherri Zickefoose.
"As these areas did not trigger new city infrastructure, they should be able to quickly move into development," he said, noting all these efforts support "both affordability and choice" for housing for Calgarians.