After two consecutive interest rate hikes, the rapid pace of Canada's housing market rebound has begun to moderate.
The flurry of activity seen throughout the spring, which followed the Bank of Canada's temporary pause in rate hikes, is "tempering off," economists have observed.
According to the latest statistics from the Canadian Real Estate Association, national home sales rose just 1.5% month-over-month in June, a sharp drop from the 16.3% increase seen from April to May.
After hitting a 20-year low in March, new listings rose 5.9% on a monthly basis in June. Conditions in most major markets still favor sellers, though. As such, prices continued to rise — just as it did in May, the MLS Home Price Index jumped 2.0% on a monthly basis in June.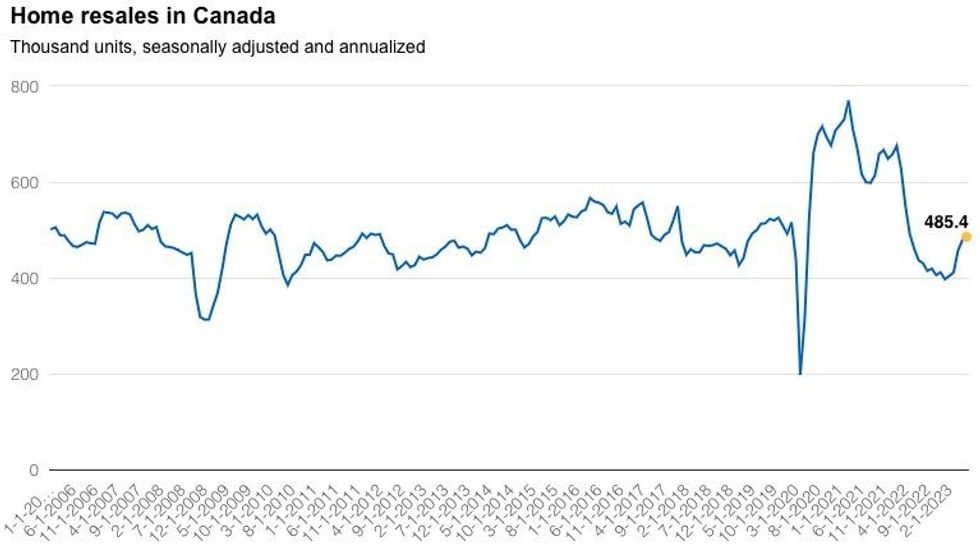 "We believe the slower pace of resales growth in June marks a shift in Canada's market recovery," Robert Hogue, Assistant Chief Economist at RBC, said in a monthly housing market update. "The strength of this spring's rebound, in our view, wasn't sustainable—especially in light of the Bank of Canada turning up the screw a couple more times, further raising the bar for potential buyers."
"We expect the overall trajectory to be flatter through the remainder of 2023, as buyers contend with very challenging affordability conditions and an expected recession."
The expectation of quieter sales throughout the second half of the year was shared by Marc Ercolao, Economist at TD, and Marc Desormeaux, Principal Economist at Desjardins, with the latter pointing to rising mortgage costs as the culprit. When it came to price predictions, though, Ercolao diverged.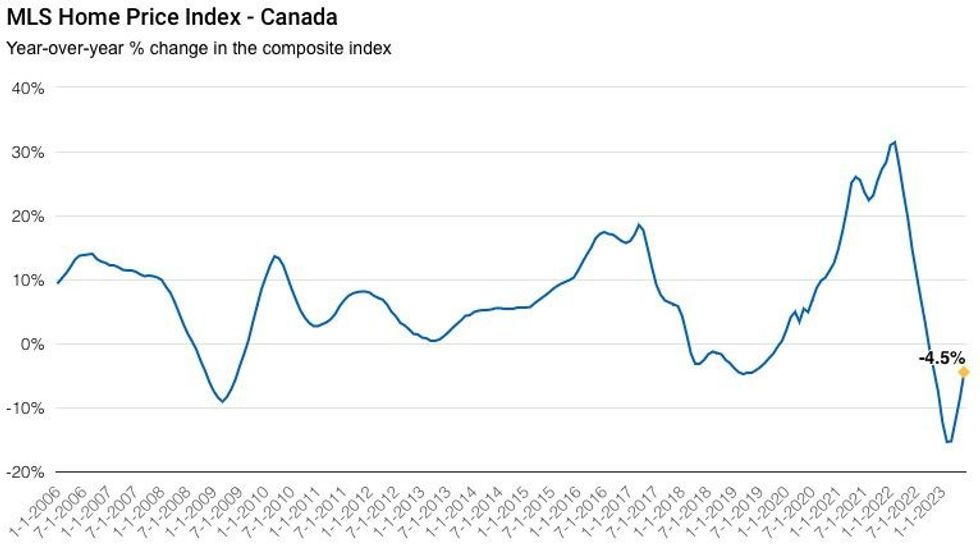 While Hogue is of the belief that prices will embark on a more moderate path of appreciation, Ercolao expects that a scarcity of new listings coupled with seller's market conditions at a national level will keep prices on an upward trajectory in the near-term.
Desormeaux, meanwhile, singled out new listings as an indicator that must be "closely monitored" — although they remained low, the uptick seen in June either reflects investors trying to time the market as prices rise, or is a response from mortgage holders to "sharply higher" debt servicing costs.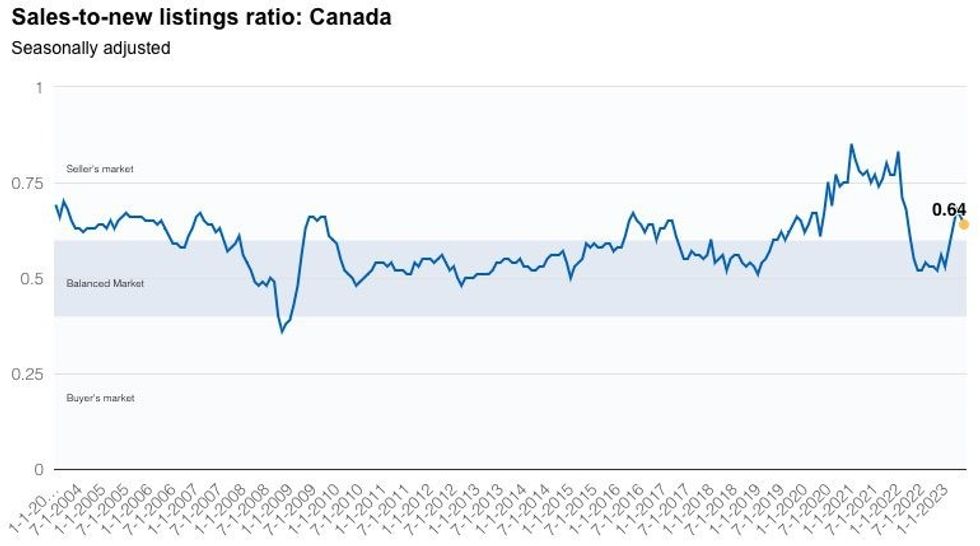 With no meaningful progress on the supply front, Farah Omran, Senior Economist at Scotiabank, believes that the same situation would have occurred, regardless of rate hikes — tight market conditions would have produced the same inflated home prices and elevated mortgage payments, leading to the same reduction in affordability for first-time buyers.
Zoe Demarco is a Staff Writer at STOREYS and was formerly the Urbanized Editor at Daily Hive. Born and raised in Toronto, she has a passion for the city's ever-changing urban landscape.
More From Author