Homes below this mark are becoming 'unicorns' in many Canadian mid-size cities.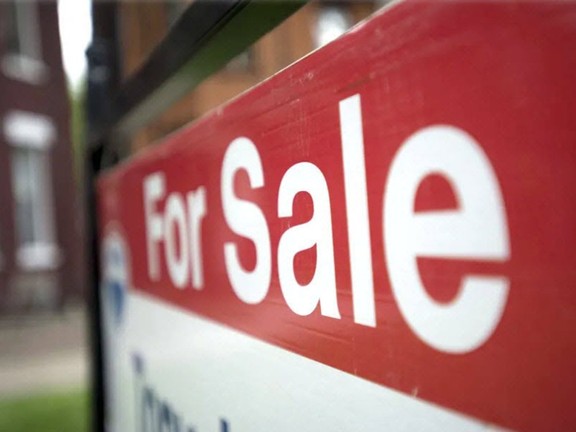 Reviews and recommendations are unbiased and products are independently selected. Postmedia may earn an affiliate commission from purchases made through links on this page.
Article content
Edmonton is arguably a steal of a deal when it comes to low-cost real estate among Canada's major cities, a recent study shows.
The report by Point2 — an online real estate search portal — found nearly 19 per cent of Edmonton's resale market listings in April were priced below $200,000.
Article content
That is by far the largest portion of low-cost homes for sale among Canadian cities with populations of more than one million inhabitants.
Article content
The high share of these low-cost homes has drawn significant interest from out-of-province buyers in recent months, says Jenn McPhillamey, a local realtor with Re/Max River City.
"All of the stuff $200,000 and under is drawing a lot of investors."
Most are coming from the Greater Toronto Area, she adds.
In contrast to Edmonton, only 0.04 per cent of Toronto listings were priced below $200,000, the study shows.
Overall, the Point2's findings show homes of less than $200,000 are in short supply in most markets across Canada, and are largely non-existent in many mid-sized cities like Victoria, Coquitlam and Oshawa.
Cities in Atlantic Canada are outliers, however. For example, nearly 45 per cent of listings in Cape Breton, NS, were priced at less than $200,000.
Markets in the Prairie provinces also have higher shares of listings under $200,000, led by Regina at nearly 29 per cent. Winnipeg had the second highest share at 19.86 per cent, and Edmonton ranked third at 18.56 per cent.
In Calgary, only about four per cent of listings were priced at less than $200,000 in April.
Despite the study showing Edmonton still has a significant supply of relatively low-cost listings compared to other major cities, the number of homes priced for less than $200,000 has been falling since 2019, especially with respect to single-family detached homes.
Article content
"There were 78 detached homes for sale under $200,000 at the end of June 2019," says local realtor Nathan Mol with Liv Real Estate.
As of mid-June, the city had 39 single-family homes for sale, he added.
"Overall, we are seeing the floor for pricing rise in Edmonton much like the rest of Canada."
Neighborhoods like McCauley and Parkdale are among the few communities with single-family detached homes still listing for under $200,000, he adds.
"There can be some good values ​​in these communities, but buyers should be very careful… as these properties often have often not been maintained to the same level as (homes) that are priced higher."
In short, their low price generally reflects their poor condition.
The market for condominiums listed under $200,000 is much more active in Edmonton, says McPhillamey.
She points to 279 sales in the last 30 days (ending June 15), including 67 townhomes.
One concern with condominiums in this price range is monthly fees, she adds.
"These costs can increase every year and may eat into the equity of the property, leading to its value remaining flat over time or decreasing."
McPhillamey also cautions first-time buyers hunting in this price range seeking to purchase a condominium as a stepping-stone to build equity to help for the eventual move-up purchase of a bigger home. While that may work well in Toronto, where condominium apartments are the predominant housing stock due to land constraints, Edmonton is a much different market, he says.
"Edmonton's supply is very elastic because we have so much space to still grow while detached home prices remain relatively cheap compared to other large cities."