Bank of Canada rate hikes will once again put a damper on demand, economists say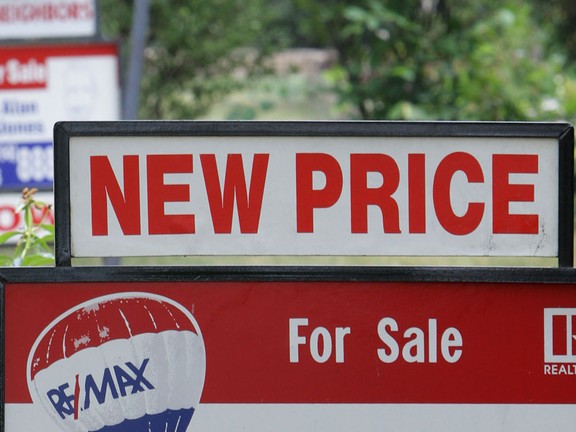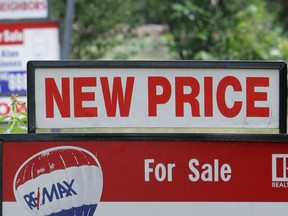 Article content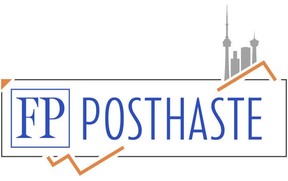 Article content
good morning!
Article content
Canada's housing market roared back to life this spring, with a vigor that surprised observers, and likely dismayed the Bank of Canada.
Home sales rose 5.1 per cent in May from April for the fourth monthly increase in a row, pushing activity 1.4 per cent higher than a year ago, the first national year-over-year sales increase in almost two years.
May's gains followed a 11.3 per cent spike in April that narrowed the gap with pre-pandemic levels, said RBC assistant chief economist Robert Hogue. Home sales are now just six per cent below what they were in February 2020.
"The recovery to date is stronger than we expected," Hogue said in a note after the Canadian Real Estate Association released its data on June 15.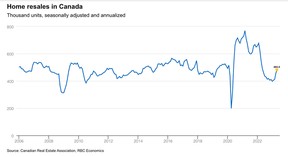 Sales were significantly up in every province, led by British Columbia, where sales increased 23 per cent, and Ontario, where they rose 22 per cent, he said.
Article content
In real estate hot spots Vancouver and Toronto home sales surged 35 per cent and 32 per cent, respectively.
Prices also rose for the second consecutive month. The national composite MLS Home Price Index, which had fallen 15 per cent from its February 2022 peak, has gained 4.1 per cent in the past two months. The 2.1 per cent increase in May is on par with the average monthly rate of increase seen during the market boom, Hogue said.
Some cities saw sharp increases in prices. In Ontario, Cambridge prices were up 4.9 per cent month over month, Northumberland Hills gained 4.7 per cent, Sudbury 4.5 per cent, Kitchener-Waterloo 3.6 per cent, Kawartha Lakes 3.2 per cent and the Greater Toronto Area 3.1 per cent.
The Fraser Valley led British Columbia gains, with a 2.4 per cent rise month over month, Winnipeg, up 0.9 per cent, led the Prairies and Halifax, up 1.8 per cent, led provinces east of Ontario, Hogue said.
Article content
The reason for this sudden turnaround comes largely down to interest rates.
"When exactly did the market bottom and start to swing higher again? march. Or, the minute the Bank of Canada paused its rate-hike campaign," said BMO senior economist Robert Kavcic.
Just as the central bank's aggressive hiking campaign over last year sent the housing market into a downward spiral, the signal in March that the worst of rate hikes might be over once again lit a fire under demand.
But that's not the end of the story.
This month, the central bank surprised the market by raising rates by another 25 basis points to 4.75 per cent, with the pickup in housing earnings a mention in the official statement.
The move, economists agreed, is bound to affect the real estate recovery.
Article content
"It stands for the reason that the Bank's latest 25 bp rate hike will again dampen market psychology somewhat and take some steam out of recent activity," Kavcic said.
The most recent rise took commercial banks' prime rate to a 22-year high of 6.95 per cent.
At the same time, bond yields are climbing, pushing up the shorter-term fixed-mortgage rates that have become a popular alternative to variable rates, Kavcic said.
"We suspect that, as the Bank of Canada continues to lean against inflation (and has signaled an awareness of this rekindled housing-market strength), recent momentum will settle down and stabilize through the rest of the year," he said.
RBC also believes the current strength in the market will not likely be sustained for the rest of the year.
Article content
"Our forecast for another 25-basis-point rise in the Bank of Canada's policy rate should cool demand by a few degrees — at least for a time," Hogue said.
What RBC expects will happen is that the spring growth spurt will settle down into a more gradual recovery of prices and sales until the Bank of Canada starts cutting rates in 2024.
"That said we've been surprised by the market's vigor to date and we could certainly continue to be going forward," Hogue said.
_________________________________________________________
Was this newsletter forwarded to you? Sign up here to get it delivered to your inbox.
_____________________________________________________________________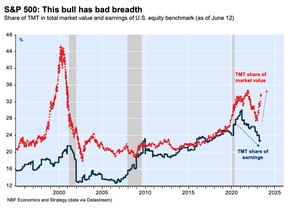 The S&P 500 has been on a roll over the past few weeks, entering a bull market territory after rising 20 per cent from its October low.
Article content
But Stéfane Marion of the National Bank of Canada said the underlying details of this performance were "far from stellar."
The 88 companies in the IT and communications sector that account for more than a third of the S&P 500's market cap are now generating almost all of its growth and much of this is tied to the boom in interest in artificial intelligence.
The price-to-earnings ratio of the Telecom, Media and IT Datastream (TMT) index is 35, still a long way from the peak of more than 56 in the early 2000s.
But as Marion's chart shows, the increase in TMT's market cap is moving in the opposite direction to the share of profits represented by this sector.
"Given the recent rally in equities, which has pushed the S&P 500 into overbought territory amid uninspiring economic data and a more hawkish Fed, we remain comfortable recommending an underweight in equities relative to our benchmark," Marion said.
Article content

US markets closed for Juneteenth
Prime Minister Justin Trudeau will open the inaugural Atlantic Economic Forum in Antigonish, Nova Scotia
Alberta Premier Danielle Smith, Finance Minister Nate Horner and Affordability and Utilities Minister Nathan Neudorf will provide an update on the government's efforts to provide relief from high fuel prices
Today's data: Canadian industrial product and raw materials price indices, US NAHB Housing Market Index
What to watch this week
Wednesdaythe Bank of Canada put out its summary of deliberations for the June 7 interest rate decision which broke the conditional pause and raised rates by a 25 basis point hike.
Also on Wednesday, we get a look at retail sales for April. Sales dropped 1.4 per cent in March. Statistics Canada's early estimate for April is a gain of 0.2 per cent, but the agency cautioned this figure could be revised.
Article content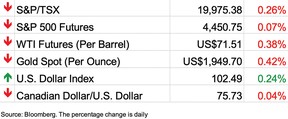 _______________________________________________________



Retiring with a mortgage has become more common given that housing prices are so high, and that leaves some wondering if they can retire when they want. Certified financial planner Allan Norman says people don't want a retirement income. They want a retirement lifestyle, so even if you can afford to retire, there's still a lot of planning to do. Get the answer
Canada's average home price rises year over year

'Fixed rates are creeping up by the day:' Mortgage Q+A
____________________________________________________
Today's Posthaste was written by Pamela Heaven, @pamheavenwith additional reporting from The Canadian Press, Thomson Reuters and Bloomberg.
Have a story idea, pitch, embargoed report, or a suggestion for this newsletter? Email us at [email protected], or hit reply to send us a note.