Zillow finds that doorbell cameras and soapstone countertops can help sell a home up to 5 days faster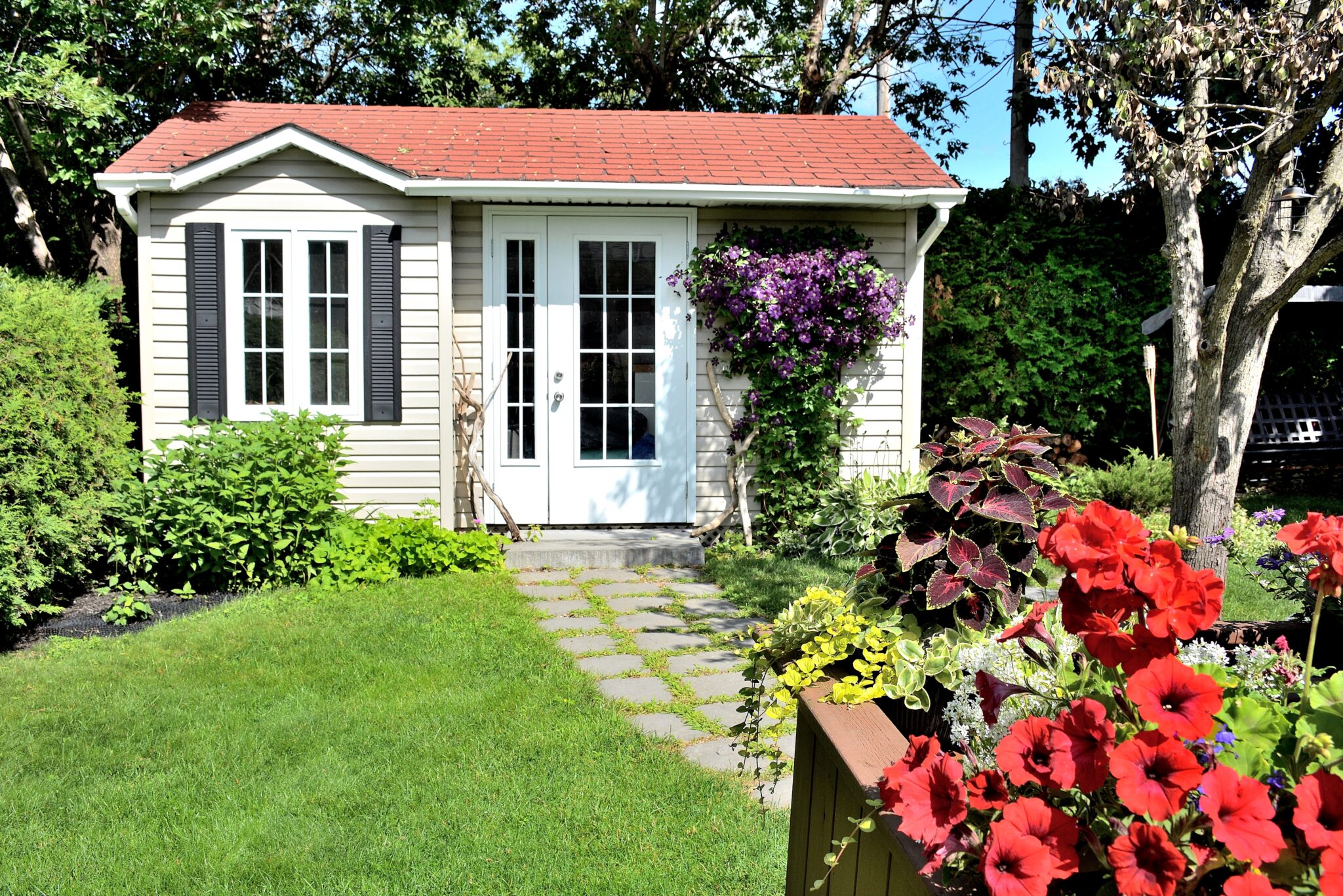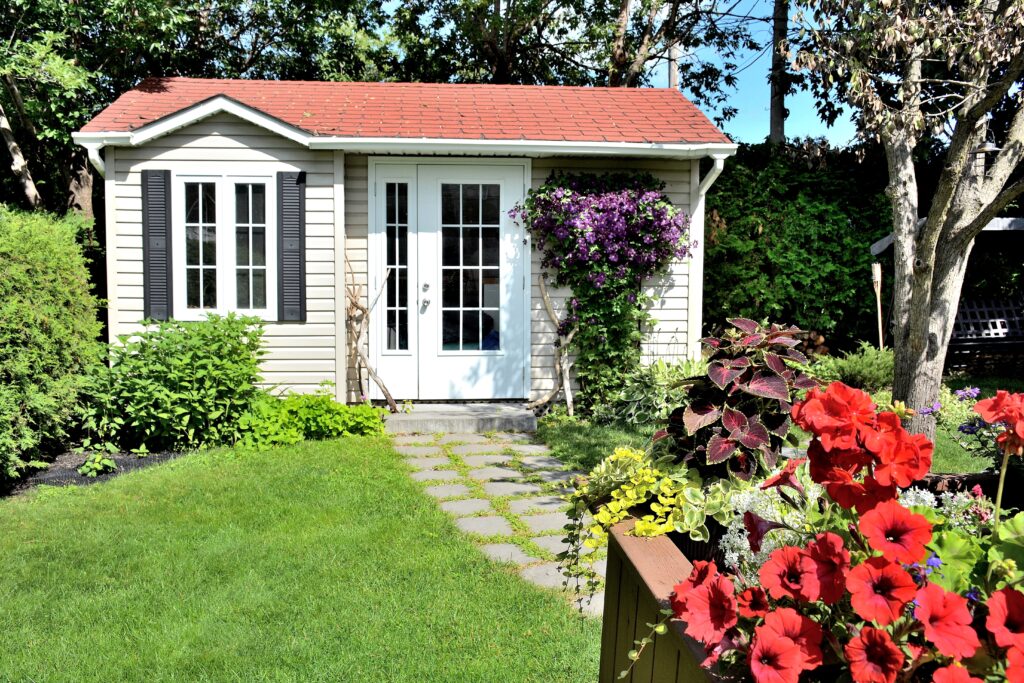 Buyers who can afford a home in today's market appear willing to pay even more for luxuries that personalize their space.
New Zillow® research finds that listings touting chef-friendly amenities, such as steam ovens, pizza ovens and professional-grade appliances, can sell for as much as 5.3% more than similar homes without them. That adds up to about $17,400 on a typical US home. Trendy statement features such as terrazzo and she sheds — the female equivalent of the man cave — can contribute to a 2.5% sale premium when mentioned in a listing description.
Homes that sell faster than expected — signaling more competing buyers — boast more practical features, such as doorbell cameras, heat pumps and fenced backyards. A doorbell camera and open shelving are relatively affordable upgrades that can improve a home's functionality and boost sale speed by five days and three days, respectively.
Homes get personal
Not every buyer will appreciate a chef's kitchen or a putting green in their backyard, but those who do are willing to pay more for these personalized amenities. Post-pandemic home buyers who have had plenty of time for self-reflection now have a greater sense of what they want and need in a home.
That said, sellers who have invested in personalized features may have to wait a bit longer to find the right buyer. For example, homes with she sheds can sell for 2.5% more than expected, but spend an extra two days on the market. Similarly, listings that mention wine cellars can command a 1.2% sale premium, but take five days longer to sell than similar homes.
Buyers just want to have fun
Buyers who can not only afford today's higher mortgage rates but also pay above and beyond typical market value appear willing to splurge on fun features designed to impress. Multifunctional homes that offer retreat spaces and features for outdoor entertaining are particularly appealing to post-pandemic buyers, who expect their home to be a place where they can work and play.
Homeowners looking to make the most of their sale can give their listing a wow factor and a dose of luxury by highlighting its outdoor entertainment areas. Mentioning differentiators like a saltwater pool, pizza oven, outdoor kitchen or putting green in a listing description can set a home apart from other properties for sale nearby and increase its selling potential.
Unique materials outshine old favorites
Today's buyers are branching out from traditional finishes, favoring trendy terrazzo floors and surfaces, and textured soapstone countertops over marble and granite. Homes with terrazzo can sell for 2.6% more, which amounts to $8,511 on a typical home. Soapstone can help sell homes for 2.5% more and four days faster than similar homes when mentioned in a listing description.
Only quartz came close to rivaling these newly popular surfaces, with listings that mention quartz countertops commanding a 2.4% sale premium and selling one day faster than expected. Quartz had been the top-performing surface for two consecutive years.
Features that don't sell
Certain home features, when mentioned in a listing description, can hurt a home's resale value by potentially signaling to a buyer that a home is dated and needs work. Homes with tile countertops can sell for 1.1% less than expected, while homes with laminate flooring or countertops can sell for 0.6% less than similar homes. Surprisingly, walk-in closets can hurt a home's value by 0.7%, perhaps because buyers no longer view that feature as a selling point and may prefer the space to be used for something else.
Takeaways for spring sellers
Homeowners looking to sell for top dollar this spring will want to highlight these home features if they've got them. But installing a steam oven — or any one of these features — solely for resale may not deliver the ROI they're looking for. These keywords should be viewed instead as signals of perceived quality. These are the features today's buyers associate with a "nice house," along with many other factors that go into that perception. For example, if a home has a steam oven, the buyer assumes it is likely to have a lot of other bells and whistles that go into a high-end chef's kitchen.
There are also geographic differences. A pool may be a must-have in Arizona, but a nuisance in Indiana. A local real estate agent with extensive market knowledge can help sellers highlight the right features to maximize their sale price. Homeowners who are thinking about listing their home this spring can use Agent Finder on Zillow to read reviews and make sure they're partnering with a top-rated pro.
Takeaways for spring buyers
Even in a less frenzied housing market, shoppers can expect more competition for homes with these desirable features. This spring, they have a new tool to quickly find and save all the listings that have these unique amenities. A new AI-powered features on Zillow allows shoppers to enter phrases like "four-bedroom homes in Charlotte with a steam oven" directly into the Zillow search bar, instead of clicking through filters. This new technology gives buyers a speed advantage by notifying them the minute that the dream home with a chef's kitchen hits the market.
Top 10 features that sell for more than expected
| Featured | Price premium |
| --- | --- |
| Steam ovens | 5.3% |
| Baked pizza | 3.7% |
| Professional appliances | 3.6% |
| terrazzo | 2.6% |
| She sheds | 2.5% |
| Soapstone | 2.5% |
| quartz | 2.4% |
| Modern farmhouse | 2.4% |
| Hurricane shutters/storm shutters | 2.3% |
| Mid-century | 2.3% |
Top 10 features that sell faster than expected
| Featured | Days faster |
| --- | --- |
| Doorbell camera | 5.1 |
| Soapstone | 3.8 |
| Open shelving | 3.5 |
| Heat pump | 3.0 |
| Fenced (back) yards | 2.9 |
| Mid-century | 2.8 |
| Hardwoods | 2.4 |
| Walkable/walkable | 2.4 |
| Shiplap | 2.3 |
| gas furnaces | 2.3 |
Methodology
This analysis was done using multiple regression, comparing home listings' final sale prices and time on market against their pre-listing Zestimate, as well as the presence or absence of 271 features being mentioned in the listing descriptions. The analysis used sales records and listing data from 1.98 million sales of homes listed in 2022 for which complete data was available. The analysis proceeded in two stages: first, a Lasso regression was conducted to shrink the feature list to only those with non-zero weight, or in other words, only those that improved out-of-sample predictive capacity during fivefold cross-validation; second, ordinary least squares linear regression was conducted using the remaining features.