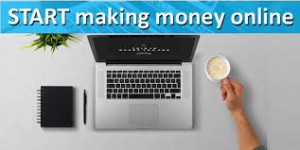 Lots of people, nowadays, are facing problems in meeting the expenses of their family due to their static 9 to 5 income combined with the spiraling costs of essential goods. Here are some ways through which you can easily start making money online from the comfort of your home in your free time. I am providing you with three different methods, starting for those who have no special skills to those who are experienced in one specialty or the other. The amount you can earn depends on the time you can spare and your experience levels. It is imperative that you first create an account with PayPal, an online payment gateway, as most companies send you payment through it.
Online surveys for inexperienced individuals
If you have no special skills, try your hand at completing online surveys. There are many websites that offer you points for successfully completing surveys of different products. Sign up with a couple of such sites. While filling up their registration form, you will be required to mention your age, gender, your email address, and topics that fascinate you. These sites will send you an email alert whenever they have a survey that matches your profile. For example, if you are a female, you will receive surveys for products targeted at ladies. Each time you complete a survey successfully, the site will award you with a certain number of points. When you gather enough points (typically this figure is 100), you can cash it out. Typically, these sites pay you through online payment gateways such as PayPal or directly to your bank account. You can easily earn several hundred Dollars by enlisting for several sites and completing surveys for them. Tip: Check your email regularly, as some surveys are open for a limited number of contestants.
Content writing
If you have a good grasp of the English language and a flair for writing, you can earn hundreds to thousands of Dollars per month by writing content for blogs and websites. Certain sites also offer money for writing essays or dissertations, but I would not recommend them, as most of them help students to complete their homework, which I do not consider fair. A quick online search will provide you details of many such sites. Tip: Avoid sites that require you to bid for jobs, as they are not worth it, and only offer a pittance.
Share your skills
If you are skilled in any topic, you can earn money by sharing your skills in one subject or the other. There are many tutorial sites online such as Udemy that pay you money for teaching your favorite subject, such as Photoshop, to their students. You can set your own fee for the course. The site deducts their commission and pays you the remainder. Tip: Offer a few lessons for free to gather a student base.
The post Start Making Money Online Through Various Ways first appeared on Earn Money in Pajamas.